Technology roadmap workshop
About to scale? Spend a day with us and make clear where you're heading.
Start to scale with your stakeholders on board – secure their support with a plan!
No matter if you start scaling tomorrow or in six months, your stakeholders want to know what your IT roadmap looks like.
Within one day, we'll make a roadmap together, which has not only the what, but the why! But there's more: this roadmap will include the changes you'll (still need to) be undergoing to become an empowered data-driven organisation. Discover value, own the process and manage risk.
"It's nice to connect tasks with the Why and the definition of success!" – Participant.
"This is basically our tech planning for 2020!" – Participant
Result
What do you get out of the workshop?
For who?
The stakeholders who want to know your plan.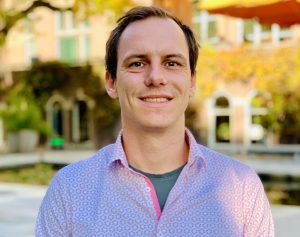 Your host
Nicolas is an IT specialist who has spent almost 20 years equal parts in academia and commercial web development. He holds a PhD in computer science and worked for two startups and two "regular" companies. So he's seen the good and the bad and will build your case on this experience. Nicolas is ready to have his brain picked for opinions.
1. Pre-Meeting
We prepare for your case.
1h Skype call
Short questionnaire
2. The workshop day
Half a day at your office.
Strategic Theme & S.M.A.R.T. Objectives
OKRs – how does success look like?
Capabilities: data, team and product
Construct roadmap
3. Post-Workshop
Something you can present.
Vision of the organisation
OKRs
Workshop photos